Catholic Identity
There are ever-present reminders to our students that God is part of all we do. Beyond the visible sacramentals of our faith, worship and prayer are part of every school day. Students come to know the person of Jesus Christ by learning and living their faith in action through service. Faith formation is woven into the fabric of our Catholic education.
Academics
Whether it be advancing to kindergarten or graduating from high school, each student at ECCSS is prepared. Our students are able to read, write, calculate, think critically and work as a team. At every grade level, our students are equipped for what lies ahead due to a committed, diverse and passionate group of faculty and staff members that hold various degrees and certifications. The solid foundation provided in our schools ready students for their next steps.
Student Life
Students at the Elk County Catholic School System are presented with many opportunities both inside and outside the classroom. The Crusader sports program is one of the strongest and most respected in the area. Many extracurricular activities are available to students to further develop different aspects of their personalities.
Creative Programs
Our school system offers many opportunities for students to develop their artistic sides. We boast excellent music, art, and drama programs, and our instructors in all three departments are well-versed in their respective areas of expertise. ECCSS also hosts a number of summer camps that are geared toward those students who are drawn to the arts.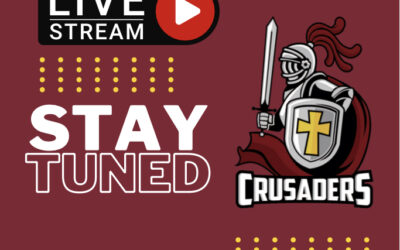 Check out the new Hudl livestream "fan page" @ https://fan.hudl.com/usa/pennsylvania/st.-marys/organization/20300/elk-county-catholic-high-school. Livestream for Crusader Soccer, Volleyball, Basketball, and Cavs home games will be available.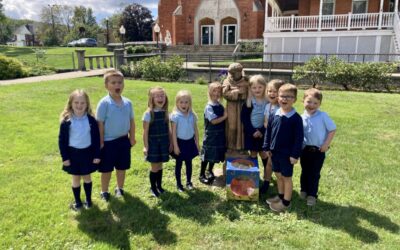 Recently, Kindergarten students at St. Leo Catholic School released their Monarch Butterfly. Students watched their butterfly's metamorphosis from a caterpillar to a chrysalis and, finally, a beautiful female monarch butterfly. Students then posed with their mixed...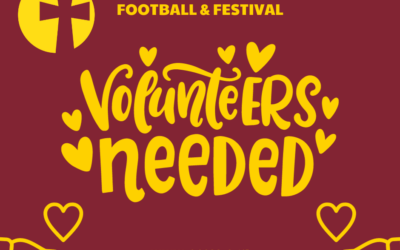 Volunteers are needed for the following ECCSS support groups. The ECCHS Athletic Association is asking for volunteers to help work the football concession stand on 9/22, 10/6, and 10/20/23 home games. Please use the following link to sign up if you can help from...
be.a crusader!
We'd love to have you as part of our school community!